Garage Door Openers
Back To Our Services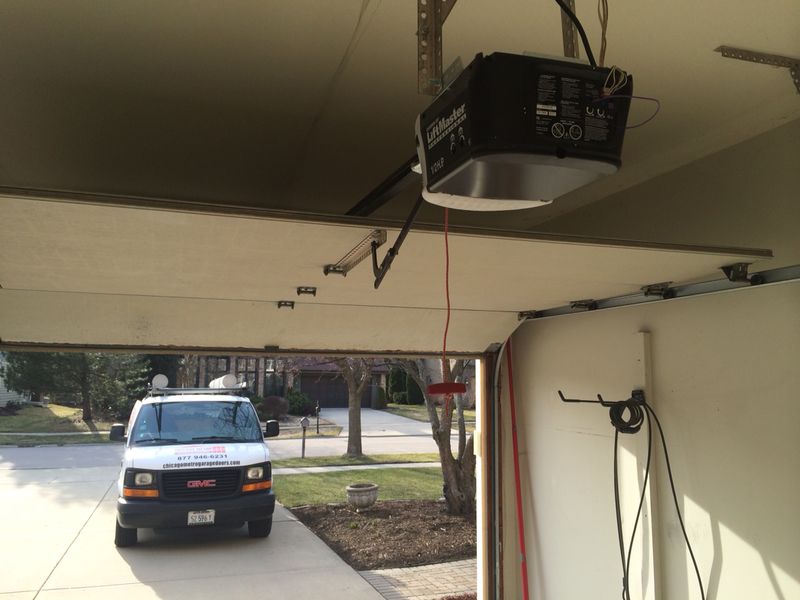 At Garage Door Openers Avondale we specialize in the installation, repair, replacement and maintenance of automatic garage door openers. Our belief is that the garage door service we provide is only as good as the brand name products we use. Our mission is to provide excellent garage door service at affordable prices to the citizens in Avondale. Our Garage Door Openers in Avondale are truly concerned about the residents of the community and want to make sure that their garage door openers are always in superb condition. We offer same day service and emergency garage door opener service 24/7 as well.
It would seem that anyone who has a home with a garage would like to have a garage door opener. There is nothing wrong with that line of thinking, because automatic openers make our lives a little bit easier. The challenges of life can be stressful, so after a long day at work who wants to get out of their vehicle and physically lift the garage door open. Then climb back in the vehicle and pull it into the garage; then get out of the car again and close the door. After a long day working or even just out running errands; one can get tired. Therefore, when they get home they want to relax and that relaxing can begin right from the time they pull up to their garage if they only call our Avondale Garage Door Openers Company.
We carry all the best garage door opener brands in stock because we want our customers to be confident that every time they go to open or close their garage door, it will not let them down. Our Garage Door Openers Avondale team offers exceptional garage door opener brands like:
Genie
Chamberlain
Sears
Liftmaster
Craftsman
Marantec
Installing Garage Door
Installing garage door can be done alone by an experienced do-it-yourselfer. However, care should be taken during the whole process. In addition, the garage door has to be balanced properly. Unless done by an expert garage door repair person, this may take some trial-and-error. This is one activity that is best left to professionals. Besides the proper balancing, installing the springs requires an awareness of the possible risks when dealing with the cables. An accident while installing the spring can lead to very painful injuries.
It can take up to a day of work to install, balance and test the garage door. In addition, professional garage door technicians have a checklist to ensure that the door is working properly and that there would be minimal chances of errors. Installing a garage door is not an easy task, and it is best left to professionals.
The one thing that you should know is that all garage door openers are not created equal. They are all great products, but come with one of three different drive motors. One of the three drive motors is the chain drive motor. As the name would propose, the chain method is what drives the motor to open and close the door. This method can be noisy, but it is a cheaper method to choose. The screw drive method will also make some noise and is also one of the least expensive methods. A belt drive is the quietest motor to choose, but of course it is also more expensive.
The drive you choose is a personal and financial decision.
Only the customer knows what their noise tolerance is and how much they can afford to spend. Our Avondale Garage Door Openers staff and crew works diligently to help the customer make the decision that is best for them.